Frequently asked questions
When will you resume drop offs for donation intake?
---
Currently we are scheduling appointments to do donation drop off via the online form on this page. You can also drop things off Monday 9-12. However, Tuesday-Saturday we will have to turn people away if they haven't scheduled an appointment. There are a LOT of people wanting to make donations and we simply don't have the capacity to accept them all at once!
---
What social distancing measures are you taking?
---
At the start of their shifts, team members receive a wellness check including taking their temperature with a no contact thermometer. Team members are also working seperately wearing protective gear for their protection and yours. In workstations facing each other, we've provided barriers to prevent direct contact. In our store, plexiglass shields have been installed at each register along with social distancing mats to promote proper physical distancing. Employees are also being very vigilant of their own health and we are making sure they feel safe, secure, and not overwhelmed working in new conditions.
---
Do I have to pick up my item the same day?
---
Nope! In fact, we have a booking page so you can choose the day and time that works for you. But we would prefer sooner than later so we can make room for all the other great thigns we want to sell!
---
How can I know when you reopen?
---
Sign up for our emails or check up on Facebook or Instagram! The information will be released as soon as we feel comfortable we're in a place to open!
---
Who's running that operation?
---
His name is Peter and he's pretty cool. He treats the employees like they're people and goes far out of his way to make sure we're feeling valued and appreciated. The last few months have been rough and I'm sure at least this boss has been awake at odd hours trying to figure out how to best take care of his people. And the beard's ok, too.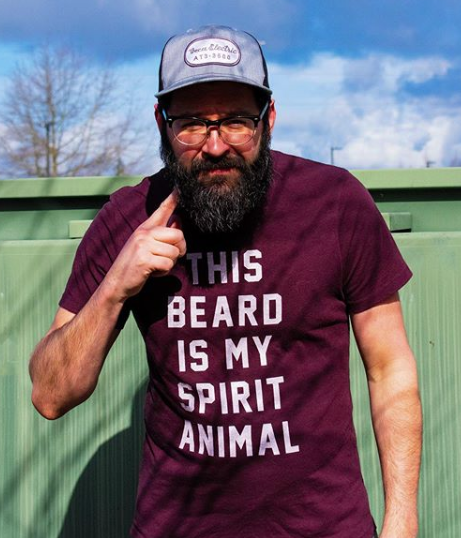 ---
Why do I have to enter my shipping information for a pick up order?
---
Unfortunately, we don't have control over that portion. We don't like it either and there's no way to alter it currently. Feel free to put a not real address in as we are definitely not collecting that information and we don't need it for any reason. Just make sure you do the correct billing information if you need to put that in!
---
Do you sell things from the store not listed on the website?
---
We can check on a case by case basis, but don't have a really great system for the check out process now, so it might be a little rocky, but we'll try!
---
---